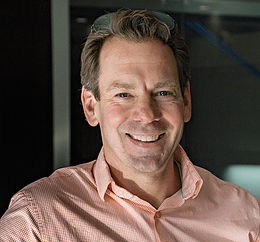 LAc, CMT, PAS, CES, CPT, CHPC, Power MBA
Brian is in a relentless pursuit of personal and business development. He is a passionate entrepreneur and practitioner who loves learning and creating to understand better and help others thrive. Treating and working with people is a true passion and blessing.
Brian Bowen Is a seasoned Acupuncturist with over 22 years of experience and over 100,000 treatments. He is a musculoskeletal expert and holds many certifications, including Certified Massage Therapist, Postural Alignment Specialist, Personal Trainer, Corrective Exercise Specialist, High-Performance Coach, and Power MBA.
During years in practice, Brian has specialized in musculoskeletal issues, collaborating with many other passionate skilled practitioners and learning other modalities to serve his patients best.
Brian Is a Continuing Education provider in the US, Canada, and the UK.
He is a faculty member of the Colorado School of Traditional Chines Medicine.
Founder of Dao Needle Therapy, a specialized needling technique, and system that utilizes the knife needle to treat Acute and Chronic pain and scar tissue.
Brian also founded Integrative Health inc. in 2001, which houses over 24 diverse practitioners. Founder of OUTCH Ointment Chinese herbal pain formula with CBD. Founder of Better Human Company focused on High-performance coaching. Host of All Things Good For You Podcast and Multi Spa owner of Hand and Stone Massage and fascial spa.