Dāo Needle Therapy Student Portal
Login and Success Stories
Login below to have access to course materials.
Contact us if you have any questions.
Dāo Needle will be adding full treatment videos to our student portal. Available only to certificated Dāo Needle therapists.
Please enjoy this Dāo Needle video for treating low back pain.
Dāo Needle Therapy Treatment Success Stories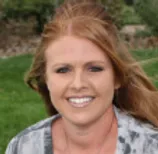 Big Toe and Ankle Moving Pain-Free
Hi Brian!

Yesterday was the most rewarding day of my career so far, thanks to you and Dāo Needle Therapy! I have been working with a patient since February who was in a terrible car accident. He started coming to me for nerve damage. He had no feeling in his lower limbs. Once we got the feeling back, he was really feeling the pain. He was in leg braces to help him walk, and he couldn't drive himself. We did Dāo Needle Therapy, and the next time he came in he was out of his leg braces. He told me he wanted to get knifed again! LOL!

We did it again yesterday, and he drove himself to his appointment! He was still having a lot of pain in his big toe. We haven't been able to get the tendons in his foot to relax and his big toe just stays flexed. He hasn't been able to move it since the accident. He told me he wanted me to knife it. I was hesitant because I was worried it was really going to hurt him, but he insisted. I needled along the SP and LIV channels, and his toe completely relaxed! He had complete ROM!!! He literally started crying on the table, which of course made me cry! He said he hasn't had that much relief in over a year. He sent me a text message today saying his toe is still loose and he has NO pain, and he can lift his ankle more than ever before! He said it was a huge success!

Thank you so much for this amazing technique! 🙂

– Sonja Thacker, LAc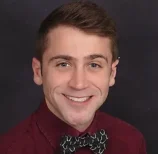 Upper Back Pain Relief and Increased Range of Motion
I was visiting my former home state of Minnesota for some continuing education recently. A classmate of mine was complaining of tension in her upper back, due in part to the long drive she made cross-country to get there. I happened to bring a handful of Dāo Needles along for the trip, thinking I might share an introduction to the technique if any classmates had an interest. Before I knew it, the entire class and course instructor were gathered round the table to watch me demonstrate the technique. After the first round of insertions in the right upper back, my demo-patient reported her right arm felt longer than her left. After an additional round of insertions, she reported a significant reduction in pain and increased range of motion. She later sent me a message stating her drive home was much more comfortable!

–– Adam Thompson, LAc, LMT
Fast Relief for Epicondylitis
I was treating a highly active man with lateral epicondylitis. After traditional needling and massage techniques failed to provide long-term relief, we discussed giving the Dāo Needle a try. He reported significant pain relief
following our first session, and we've continued utilizing Dāo Needle Therapy in his maintenance visits. In school, I often heard the sentiment that ours is a "slow medicine." The beauty of this technique is its fast-yielding results. In mere minutes, this patient's pain drops to an undetectable level, and he can continue to lift weights and perform all the physical activities that make up such a big part of his life. For the highly active patient who doesn't have time for "slow medicine," the Dāo Needle will get him/her up and running, lifting, climbing, dancing again before their next race, climb, event.